Emotional Assertiveness
Emotional Intelligence is at the heart of building healthy interpersonal relationships, especially in committed relationships, i.e. couples and with your children The model's foundation is respect for all, it teaches the essentials of maintaining a relationship where each is of equal value, and the importance of taking responsibility to maintain the quality and integrity of the relationship. When people believe in respect and show this through their actions, especially through being open and assertive about their feelings and needs their relationships will grow and flourish.
Seminar delivered under the auspices of PSDCI llp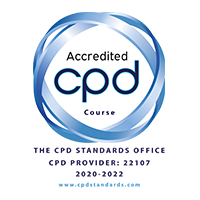 ---

We can help you develop your personal skills
Facilitators at PSDCI acknowledge their own personal limitations, modelling acceptance and openness in order to create a safe environment where people can develop their interpersonal skills and abilities.

We have workshops and seminars for all.
Personality development training and workshops based in the UK
PSDCI offers a wide range of workshops and specially designed personal development seminars to help you excel.
What our clients think about us!
Our clients are important to us. Take a look at some of our testimonials from our clients.
"Every day my stress levels decrease and the more I practice being in touch with and expressing my emotions authentically, this experience grows. I especially notice that my levels of fear and anger related to both situations and people now last for only seconds rather than becoming debilitating.
I experience increased acceptance from others and conflict has become something I manage in a relaxed way, even if a dispute is about an important issue. Thank you for developing and sharing this amazing model."
"I attended this course with John Parr because I realised that there were conflicts in my personal life that needed to be resolved. There was significant distress being caused by not understanding my own emotions and those of others. I am currently in a phase of my life where logic is key, and ironically once I realised that it was my reaction to the event and not the event itself that was causing my distress, things became much easier, and happier as a consequence. I gained significantly from attending this seminar. I have also attended PCM training with John, and would have no qualms in recommending any course or training with John."
"The Emotional Intelligence seminar was of tremendous value for me. Not only that I got in touch with some forgotten emotions and situations, it also helped me to bring clarity to them. Since the seminar I am much more in touch with my own emotions, and I am able to address emotions in other people more easily. The seminar has some original content that is not available elsewhere. I can strongly recommend the course to everyone who want to get in touch with their own emotions and the emotions of others."
"It was a pleasure to attend the Emotional Assertiveness training with John Parr. I've learned a lot about how to identify my authentic emotions, instead of falling for the coverup emotions that lead to conflict. Thanks to the solutions given in the course, I practiced expressing my
emotions in a healthy way. In just a week, the results are positive in my personal life, I feel I'm starting to "unlock" myself.
As well as for my personal life, this training will also benefit me in my role as a good people manager. I cannot wait to use this new method to build a strong relationship with my new team.
I highly recommend this training if you want to improve your mental health long term. Those around you are also likely benefit from your personal development. "
Fanny Carouge
Head if Research, Research Director.
---
About PSDCI
We know that adults come to seminars with many personal skills and we are committed to providing 'tailor-made' quality training solutions that account for people as individuals. Questioning and testing out is encouraged and supported. Wherever possible, we include 'true to life' case study examples for delegates to practice honing their skills. Our results are consistently well above average as confirmed by delegate feedback, evaluation and customer satisfaction.

Personal skills development
PSDCI, our name says it all. We focus on what we know and do best, developing people to establish functional and effective interpersonal skills.
Communication skills
Applied emotional intelligence
Conflict resolution
Stress management
Team building events
Team coaching
Executive coaching
Group dynamics and leadership
Customer relations
Presentation skills
Corporate culture
Get in touch with us to speak to our team of representatives today.